"Beautiful things happen when you distance yourself from negativity." Anonymous
In our previous post, Get Rid of Negative Energy in 3 Easy Steps, we discussed the need to remove negativity in order to make room for positive energy.  Now that you have distanced yourself from negative energy, here are the top 10 ways to add positive energy to your home.
1. Add Color
"Although there are many myths and preconceptions about interior color and visual comfort, it is certain that color impacts our mood and performance" (Cecilia RiosVelasco).  With this in mind, add colorful paint or accessories to your home for increased positive energy.  But which color is best?  Honestly, any color that makes you happy is a good choice.  Here are a few suggestions to get your started: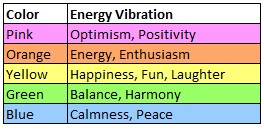 2. Diffuse Essential Oils
Aromatherapy with essential oils is a great way to increase positive energy in your home.  Research shows that citrus oils have a positive effect on mood, which translates to a positive effect on your home.  In addition to orange and lemon oil, here are a few other oils we like for boosting positive energy:
Bergamot
Grapefruit
Lime
Geranium
Spearmint
Tangerine
3. Practice Gratitude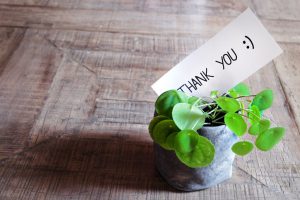 Gratitude is a positive vibration that will attract even more positive energy into your home.  Thus, always say a word of thanks before meals and consider starting a gratitude journal.
Additionally, you might want to shower your home with good vibrations by performing a gratitude ceremony.  To begin, turn off all distractions such as your television, washer/dryer, and cell phone.  You can play soft uplifting music or merely soak in the beautiful peace and quiet.  Next, choose a room of your home as the starting point.  Now, walk into that room and say at least three things about the room for which you are grateful and why.  For example, you might walk into your bathroom and say:
I am grateful for my bathroom because it provides me with indoor plumbing.
I am grateful for the shower in my bathroom because it has beautiful tiles.  Plus, the shower head provides a wonderful soaking rainfall.
I am grateful for the towels in my bathroom because they are clean, fluffy, and feel so good after a shower.
Repeat this process for each room of your home.  Finally, finish the gratitude ceremony by saying "Thank You" three times out loud.
4. Meditate or Practice Yoga
Allow the positive benefits of meditation or yoga to leave you feeling relaxed, calm, and grounded.
5. Do Something Nice for Someone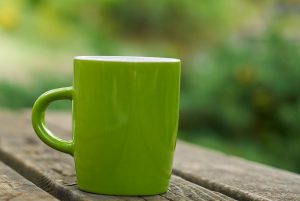 Performing a random act of kindness is a positive energy double whammy.  This does not need to be elaborate or expensive.  A simple phone call, hand-written note, or funny snap chat to brighten someone's day will work wonders.  Other ideas include doing someone else's chores for the day, making hot cocoa for the family, or leaving uplifting post-it notes around the house for your loved ones to find.
If your heart warms at the idea of helping someone beyond your immediate family, consider sending letters, cards or care packages in support of our military.  In this case, check out Soldier's Angels for amazing opportunities that might change your life and the life of someone else.
6. Decorate with Things You Love
Make sure each room of your home contains at least one item that evokes happy memories or feelings.
7. Make Your Bed
Set positive intentions for your day by making your bed. There is something magical about the sense of accomplishment that comes from making a beautiful bed out of messy sheets.
8. Isochronic & Binaural Tones
Use sound therapy to quite literally change the vibrational frequency of your home and brain.  For the full scoop, check out this insightful post by Amie Moses at learning-mind.com.
9. Spruce Up Your Front Door
"In feng shui, a hard-to-read house number or a blocked walkway to a door will prevent positive energy from entering the home", says Jackie Middleton.  Make sure your front door is ready to welcome in positive energy. Sweep off the front step and tidy up around your entrance.  In other words, if you make your front entrance more visible and appealing then more positive energy will flow into your home.
10. Have Fun
Play, laugh, dance, watch a funny show, or do something you love.  Your home will soak up those good vibrations and beam from… well, uh…beam to beam.
Conclusion
In summary, there are many ways to add positivity to your home.  Once you've removed destructive energy and increased positive vibrations, beautiful things will happen.  How do you increase positive energy?  Let us know in the comments section.
Affirmation: Positive Energy Flows Through My Home.
Read All About It: